Understandably, the process can be exhausting for a couple – both mentally and physically – and can involve a lot of financial stress too.
It's only natural to want to offer a few kind words to anyone who is struggling to get pregnant, but there are some well-intentioned phrases that can often miss the mark. Here are six you should definitely avoid…
1. "Just relax and stop stressing about it"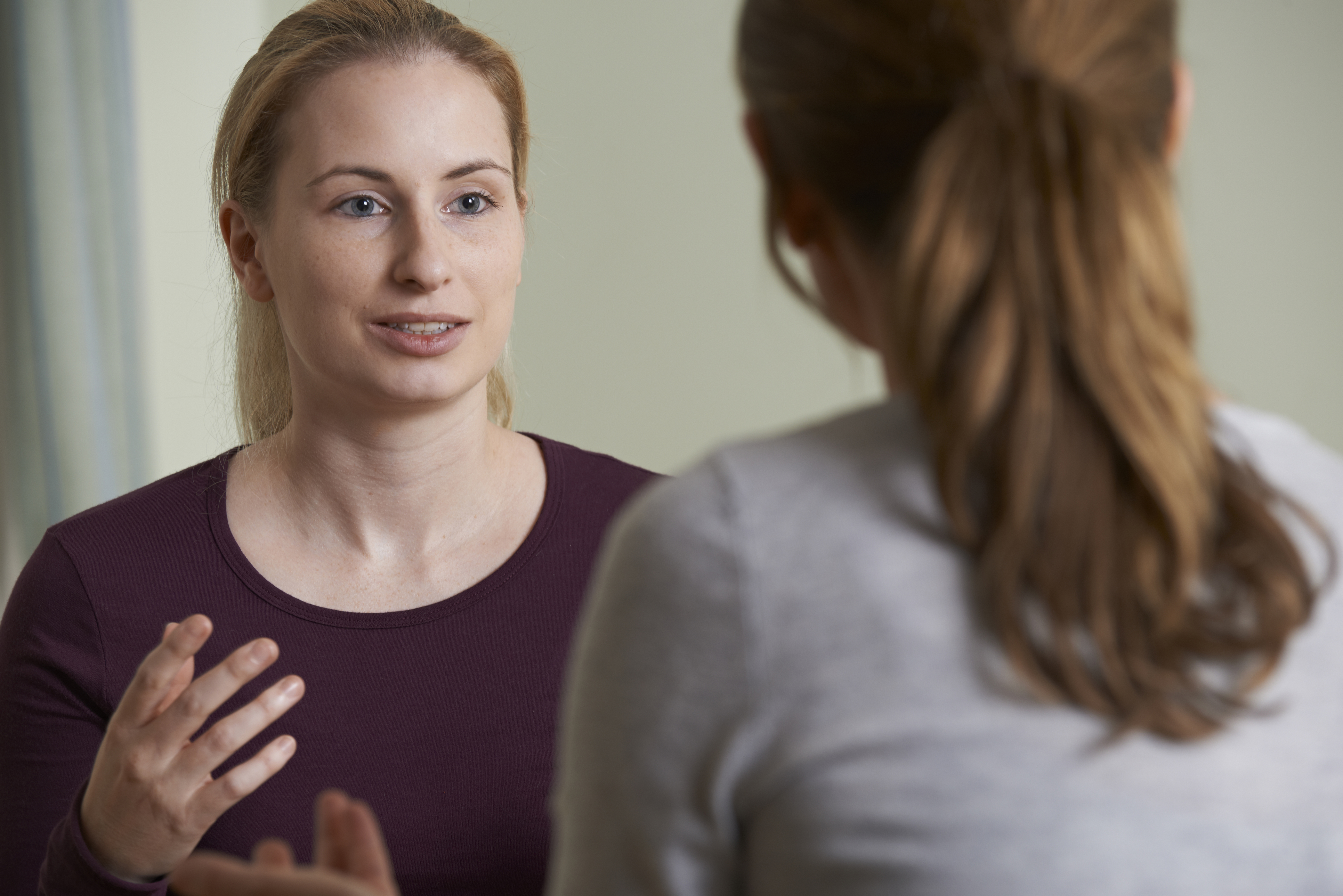 IVF and the feelings around fertility issues can cause an incredible amount of stress for a couple. What's likely to make it worse? The amount of times they're told to 'just relax' by friends and family.
The last thing someone wants to hear is that their justified worries about conceiving are ruining their chances of getting pregnant. Instead, validate your loved ones' feelings by listening to their worries and letting them know you're there for them.
2. "Have you tried…"
It really isn't helpful to suggest a list of alternative therapies or Goop-approved practices you've heard can result in pregnancy miracles. Most of these old wives' tales have no research backing them up whatsoever.
If your friends are having trouble conceiving and they've made the enormous decision to try IVF, it's safe to assume they've probably done an exhaustive amount of research on anything and everything that may help them fall pregnant. Unless you're a fertility doctor yourself, keep the medical advice to a minimum.
3. "Trust me, you're lucky you don't have kids"
It's tempting to put a positive spin on things by trying to console your loved one with horror stories about your own children, but this could easily make them feel even more isolated.
It can be insulting and frustrating to hear casual phrases like this, as there's nothing lucky about having to go through a hugely stressful event like IVF, while desperately wanting a child.
4. "At least you've already got one kid"
Just because a friend already has children, doesn't make the heartbreak of secondary infertility any easier. Saying things like this could make them feel isolated and guilty, as though their hurt is somehow unjustified.
Be sensitive to the fact they would probably give anything to extend their family. Although it may be well-meaning, it can often make a person feel even worse.
5. "Whose fault is it?"
The causes of a couple's infertility are deeply personal and might be something they don't feel comfortable sharing – even with close friends. Plus, phrasing it as though it's someone's 'fault' is poorly-worded. When it comes to infertility, don't try to place blame.
6. "How much did it cost?"
Money is a sensitive subject at the best of times, let alone when you throw health issues into the mix. Unless your friend wants to speak to you about the financial implications of IVF, it's best to avoid this subject entirely.
If in doubt, ask your loved one how you can best support them. Often, when it comes to IVF, they'll just want you to listen and show empathy, rather than offer advice or solutions.