A new study says that a fifth of new students plan to live at home while studying at university. Whilst many of their coursemates are moving into halls and, for many, their first taste of freedom, 20% of the more than 11,000 Year 13s questioned in England said they'd stay with their family. And that means that parents with a uni student living at home will be looking for advice on how to deal with this situation.
Many will support their child's frugal approach to higher education. But does the typical student lifestyle fit with the way that their parents run their house. As ever, it's all about compromise for both the parent or parents and the student living at home at uni. This article explores ways to make that work.
Why are students living at home at uni?
You could find yourself with a student living at home for a number of reasons. One of the most obvious being that it is much cheaper than paying out for student accommodation. And 18% of those planning to live at home during university told UCL and the Sutton Trust that their decision was motivated by money. However, 46% said that they didn't want to move away because they wanted to be close to their families.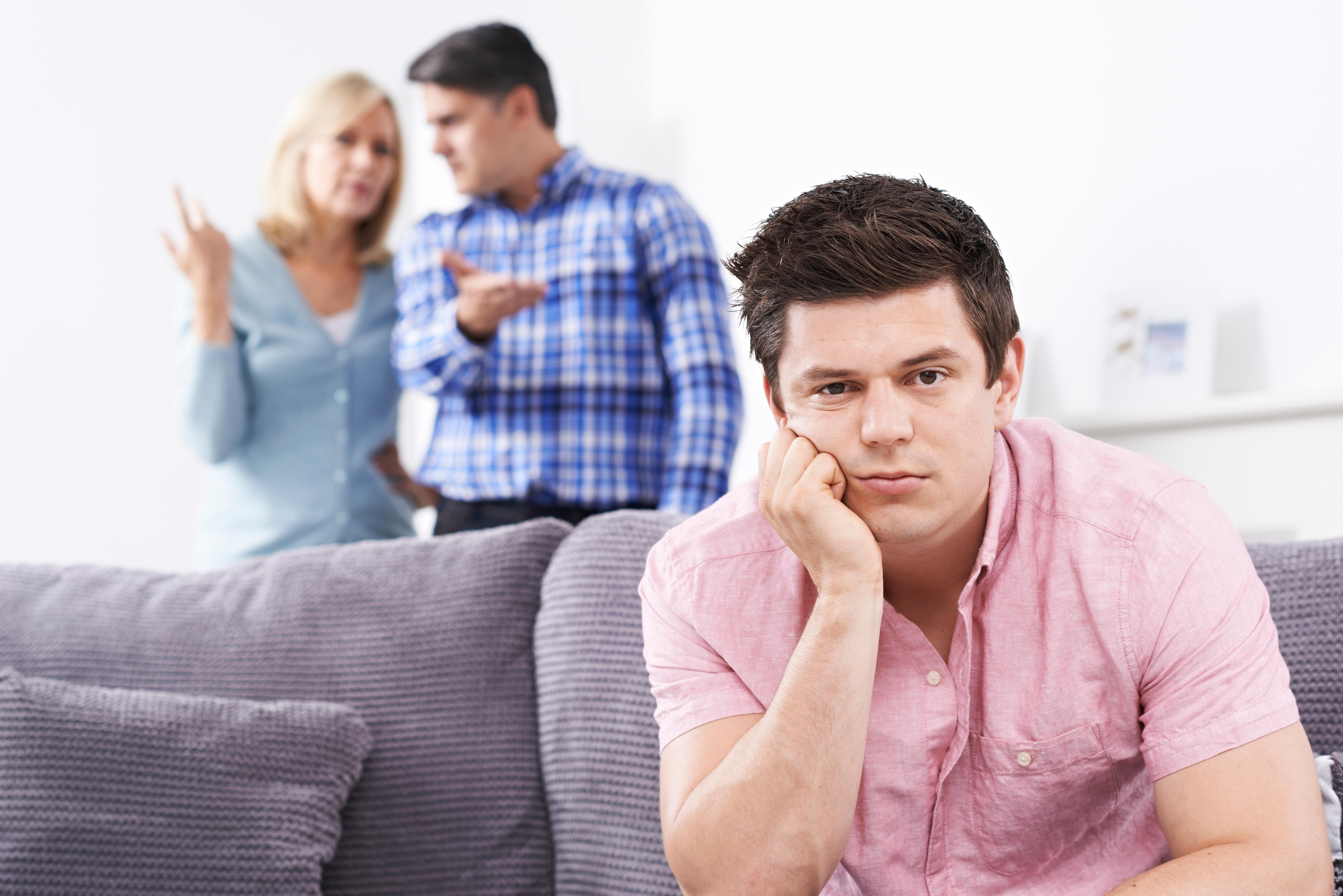 Just as you would have a conversation with your soon-to-be student about the realities of living on their own in their new life, you need to do the same if they're stopping at home. The life of a university student is different and you need to tell them what to expect as well as lay down some guidelines for how it will work in the home.
Ways to make having a student living at home work
Set rules for helping in the house
Talk to your teen about how they're going to contribute to the running of the home. They are a young adult now and, if they want the freedoms and rights associated with that, it may involve doing more housework than they are used to.
Discuss the responsibilities that you all take on to make sure the home runs effectively.
Be clear about what's expected of them. This might involve buying and cooking their own food, tidying after themselves and doing their own laundry. What about communal jobs? Should they clean the bathroom and take the bins out? Work this out and tell them about the minimum standards of hygiene that you expect in the house.
This also sets them up for when they do move out.
Discuss overnight guests
You have probably already have had 'the talk' about girlfriends or boyfriends staying overnight and what's acceptable, but if not, now is the time to do it. When you have a uni student living at home, this can become a real issue.
Students are more likely to have a partner or be in a sexual relationship at this age, or experiencing a number of relationships. You need to work out how comfortable you are with this happening in your home.
Take about your boundaries and ensure that they respect them. And that you respect their privacy too.
Don't treat them like a child
They may well still be your baby in your eyes, but they are an adult, moving into a different stage of life and you need to treat them accordingly. Indeed, the more like an adult you treat them, the more likely they are to act like an adult.
You don't have to look after them 24 hours a day, so give them leeway. But, once again, talk to them about it. Talk about getting themselves up, getting themselves to uni, and getting their work done on time. It's not your responsibility any more.
Explain what you'll do if they break your rules
There may be a time when you have a student living at home at uni where they overstep the mark. You can't exactly ground them, but you do have some sway over areas such as what you pay for, for example.
If you pay for their phone and their travel and food or anything else, they need to accept that not every parent is doing that for their child at the age of 18. It's not a right, it's a privilege, and you can take that away if they fail to respect your ground rules.
Encourage them to get a job
Many students living away from home while at university have to get a part-time job to make ends meet. Although the money pressures are less on a student living at home, being able to earn their own money is a positive action. They gain independence for when they go out, the clothes they want to buy and other elements of student life.
This is also good experience for when university is over and they have to venture into the job market.
Discuss finances
Although once teens are earning, you might expect a contribution to room and board, it might not be a feasible request. There are books to buy and other expenses. If they don['t have enough to do everything they need, try to view their contributions to the housework as their 'rent'. After all, you do want them to enjoy their university experience and, if they are showing willing to make it work whilst living at home, celebrate that.
How did you survive a uni student living at home? Let us know in the Comments