Have you ever heard of a baby box? It's one of those parenting topics that seems to do the rounds online every so often. The BBC wrote a story about Finland, where the government has handed them out to all parents of newborns. And it still appears in the Most Read lists every so often, ten years on.
The campaign is 85-years-old in Finland, but other countries have now followed suit. Scotland introduced a similar concept in 2017.  And the government has just handed out its 250,000th box.
What is a baby box?
The Finnish government doles out a baby box for each baby to sleep in and has done since the 1930s. All expectant parents get hold of the box itself, along with a host of items such as clothes and nappies that will see them through the early days of parenthood.
In Scotland, it contains £400 of essential items for the first six months of a baby's life.
And it's not just a kind gesture from the state; experts credit the boxes with bringing down Finland's infant mortality rate to one of the lowest levels in the world.
Scotland baby box campaign
The 250,000 milestone was reached ahead of the scheme's sixth anniversary in the summer. Children's minister Clare Haughey said the box ensures every child has "the best start in life".
She said: "I am heartened that so many families have benefitted from this fantastic scheme.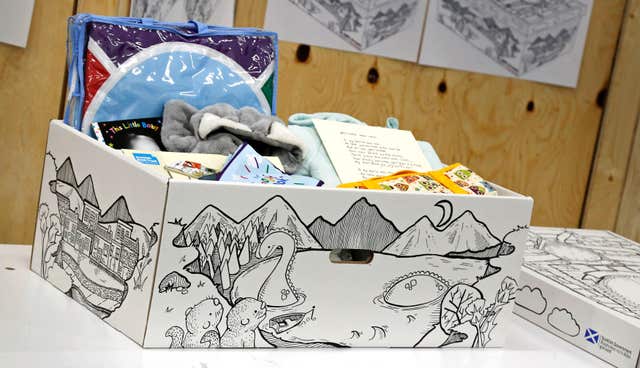 "Clearly household budgets remain under extreme pressure from the cost-of-living crisis, so it is reassuring to know that all expectant parents in Scotland, regardless of their circumstances, have access to essential items needed for the first six months of their newborn's life.
"The baby box also contains items to support positive parenting, benefitting infants as well as parents."
The baby box has been showcased on the world stage in exhibitions in Philadelphia, Boston and Seattle.
Cost of living friendly
One Parent Families Scotland chief executive Satwat Rehman said: "With rising costs, single parent households are under increasing pressure to meet the costs of looking after their children.
"Having just one income, with costs associated with a newborn, is very difficult and the essentials contained within the baby box go a long way to easing that for single parents.
"We have seen first-hand how much difference this has made to the families we work with."
Did you use a baby box? Tell us about it in the Comments