The John Lewis Christmas ad 2022 raises awareness of children in care with the story of a middle-aged man learning to skateboard before welcoming a young teenager into the family home.
Take a look at the latest effort from the department store's marketing department:
About the John Lewis Christmas ad 2022
The 90-second ad is called The Beginner and features a cover of Blink-182's All The Small Things by US artist Mike Geier. It shows the man as he struggles painfully to master skateboarding in the build-up to Christmas.
It is not until the final scene when viewers realise why he is practising so hard. A social worker knocks at his door with young teenager Ellie, who has arrived at her new foster home carrying her skateboard.
John Lewis said it understood that not all foster carers had the benefit of knowing who they would be looking after in advance. It has promised that its broader campaign also featured "authentic voices of carers" and "young people with different experiences of a complex care system".
But it said that "in a challenging year, we felt it was important to demonstrate that it's what we do that matters most." A spokesperson added it was proud to use its Christmas ad to "generate conversation and action around an often overlooked issue".
Partnership behind the ad
The partnership has undertaken a partnership with the Building Happier Futures programme to help young people with experience of the care system. Its initiatives include helping care leavers into the workforce. A
Unlike previous years, there are very few product shots in the John Lewis Christmas ad 2022. You only really see the Lewis Bear toy, which comes with a range of merch. John Lewis says that 25% from sales on these products will go to Building Happier Futures and another charity supporting children in the care system.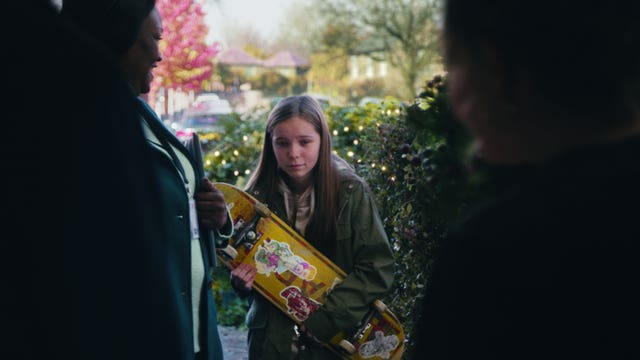 Previous John Lewis Christmas ads
The department store has become famous for poignant festive adverts featuring slowed-down versions of songs. Some of the most famous include these classics:
The Long Wait
The first of the crop of recent John Lewis adverts in 2011 featured a boy impatient for Christmas to come. But not so he could open his presents. So he could give his parents some gifts. It currently stands as the least realistic John Lewis advert, even behind the trampolining dog.
Buster the Dog
On that point, here is 2016's attempt. Featuring a host of bouncing animals, it's difficult to know what they were trying to say with this ad, but it is good fun.
The Journey
In 2021, John Lewis hit the right note with the tale of a lonely snowman finding love. Of course, this is still more realistic than the kid who wants to give presents.
What do you think about the John Lewis Christmas ad 2022? Let us know in the Comments