A recent survey found the 92% of breakfast cereals analysed contained high or medium amounts of sugar. Whether or not you believe the adage that "breakfast is the most important meal of the day," this isn't ideal for children to say the least. So, what are the healthy kids' breakfasts that you should be seeking out instead? 
We know that children tend to digest sugary processes cereals quickly, meaning that they don't even keep them full. This is in addition to the obvious health and dental issues that come with too much sugar. 
Keep reading to find some healthy kids' breakfasts you can serve up in a morning. Healthy kids' breakfasts for a range of different family situations.
Healthy kids' breakfasts
Cheap and cheerful breakfasts when money is tight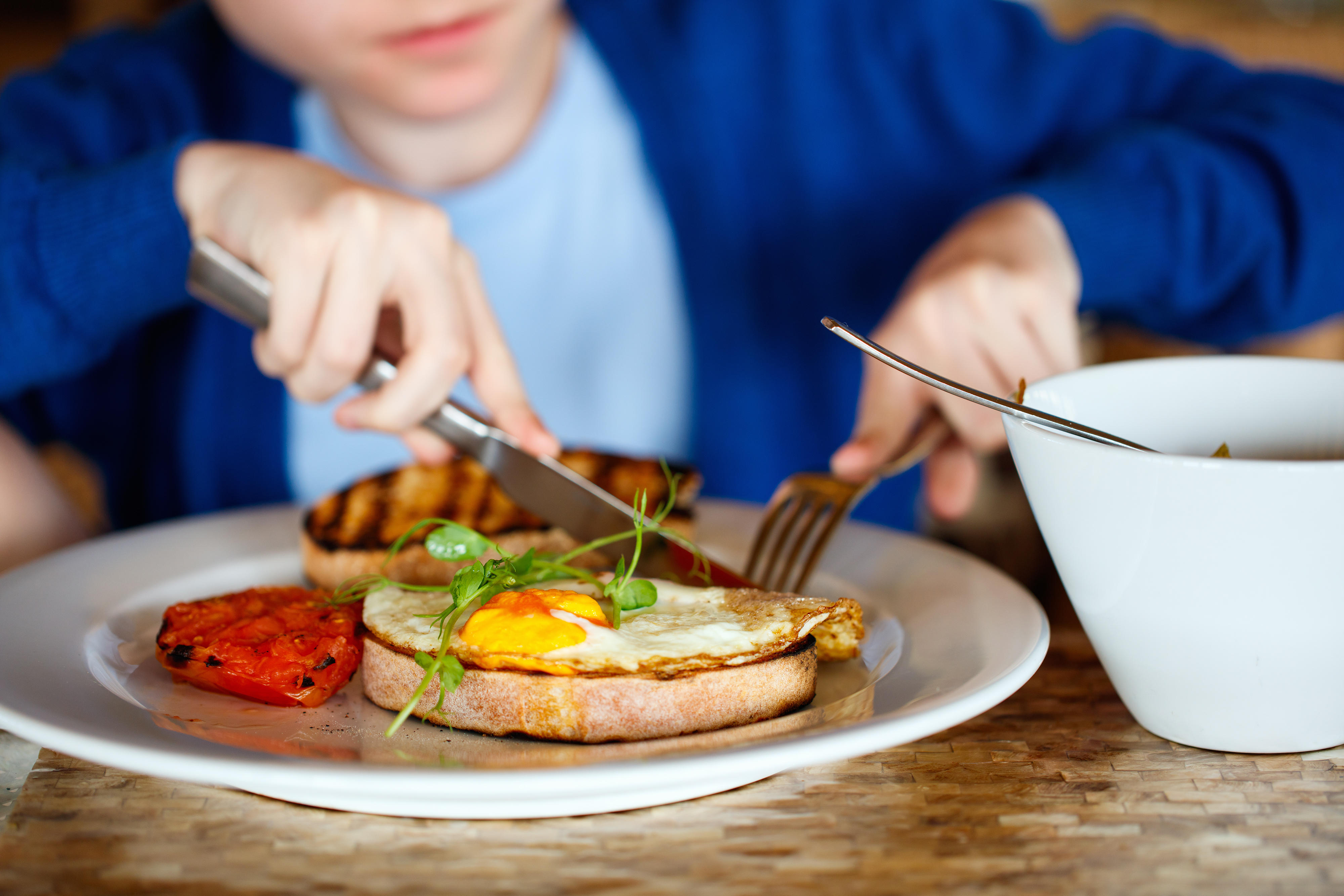 A slice of toast with egg is one cost-effective option for a healthy breakfast. Alternatively, beans on toast gives them some decent protein to start the day with. Using wholegrain bread is another healthier addition. 
Fast and easy so you make the school run on time
Yoghurt with some fruit is a simple and quick option when time is tight before school. You can also some muesli or nuts in the yoghurt to keep it interesting. 
It gives your children calcium and protein from the yoghurt. The nuts have got lots of those nutrients in – fibre and vitamins and minerals – and the fruit contributes to their five a day.
Breakfasts you can prep the night before
Overnight oats is a good option that you can prep before bedtime the day before. You can involve children in making them and they can create all sorts of different combinations. Berries, apple, anything they like, they can stick it in and it makes it more likely that they will actually eat it. 
Stir in milk or water into some porridge oats, cut up your fruit, leave it all in the fridge and stick it together the next morning (with a little extra water if needed) and you have ready-made healthy kids' breakfasts for your family. 
Breakfasts kids can make on their own
A good way to save you time in the morning and to encourage independence in your children is to let them make their own breakfasts. This will likely involve cereal, but you can ensure that you opt for ones with low sugar, less refined sugar and more wholegrain ingredients.
Also seek out cereals that are fortified with vitamins and minerals. This is something they can sort out for themselves.
What are your kids favourite healthy kids' breakfasts? Tell us about it in the Comments