A host of famous faces, including Sir Lenny Henry, Adam Kay and Joe Wicks, are supporting World Book Day 2023 this Thursday with new limited-edition books aiming to get children and young people reading for pleasure.
Popular writers and celebrities recall the children's books that fuelled their love of reading – and could create a magical world for your kids too…
World Book Day 2023 celebrity favourites
The Reverend Richard Coles
The clergyman, presenter and writer says: "It was Uncle by JP Martin and illustrated by Quentin Blake, about an elephant who lives in a castle.
"He invited me into a world that I didn't know existed, one of the imagination, and he's still there now. It was full of surprise, generosity, light and shade. I just feel really glad that I made the acquaintance of that elephant."
Dame Jacqueline Wilson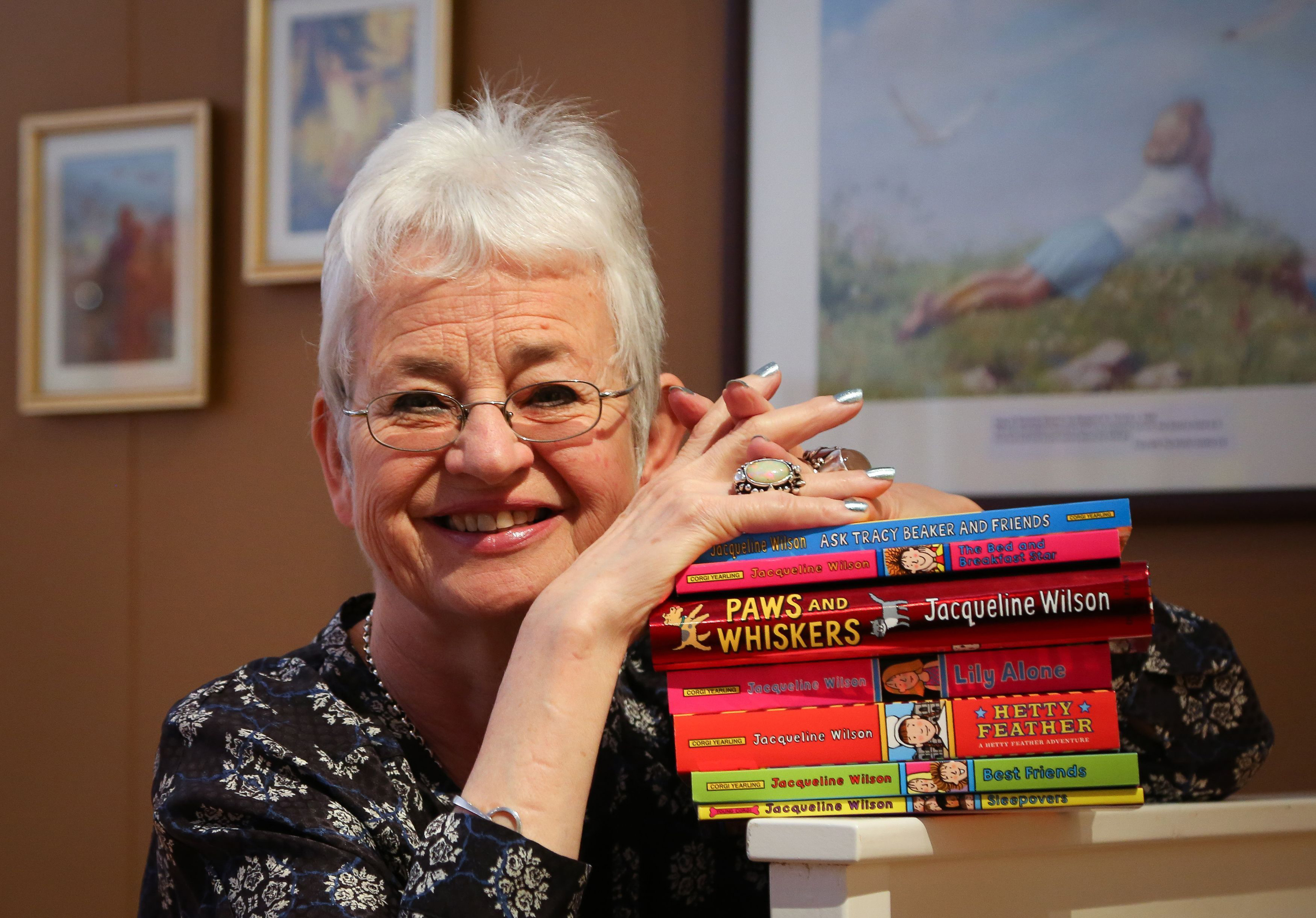 The children's author and creator of Tracy Beaker says: "I've always loved reading – in bed, in the bath, on a bus, or curled up in a comfy chair.
"I could barely read a sentence before I was given The Magic Faraway Tree book by Enid Blyton when I was five or six. I was reading fluently by the time I'd finished the first chapter."
Sir Lenny Henry
The actor, comedian and writer recalls: "The Lion, The Witch And The Wardrobe by CS Lewis was the first book to take me on a journey away from home deep into my imagination.
"Narnia opened up a new world for me and showed me where stories could take me. Those magical descriptions of Aslan, that evilest of villains the White Witch, and children having the most exciting of adventures are still fresh in my mind. I lost count of how many times I borrowed that book from Dudley Library."
Veronica Henry
The novelist says: "My favourite was definitely A Little Princess by Frances Hodgson Burnett. It's basically about a little rich girl who is sent to a posh school in London and then her father dies and loses all his money and she is sent to live in the attic.
"It was so vivid and some of the feelings she went through were so excruciating. I felt every moment of her misery, sadness and grief, but also how she was uplifted by the people around her. The message is that if you treat people well, things will turn out all right. And it has a happy ending, which is what I believe in."
Adam Kay
The ex-junior doctor and author of This Is Going To Hurt says that his recommendation for World Book Day 2023 is: "The Phantom Tollbooth by Norton Juster got me hooked on reading, and it's still the best children's book I've ever read.
"Brilliant characters in an amazing, surreal story; crammed full of incredible wordplay. You wouldn't know it's 60 years old."
Peter Andre
The TV personality and singer says: "We were brought up very religious, so the first book I was given was The Bible. So I never went through the traditional stage of reading children's books.
"But through my kids I've been introduced to The Gruffalo by Julia Donaldson and Axel Scheffler. I do remember the Mr Men books as a kid. My friends at school used to have them and I used to read them. I've introduced my kids to them, like Mr Tickle, because they make them laugh."
Kelechi Okafor
The actor, director, writer and podcaster says: "I really think it was the Biff, Chip and Kipper books by Roderick Hunt which started me off. We actually had representation in a way we didn't see largely anywhere really.
"I love that whole world. Remembering that I was five when I got to England [from Nigeria], those books were perfect for learning and honing in on my English, and they hold such a special place in my heart. I love the accessibility and the representation that they had, even then. I shared a bedroom at the time with my younger brother and I would move my bed to the window.
"The light would be coming in from the streetlights outside but I'd have a lamp on and would be sat there, in their world. They would have certain stories where even they would go into different dimensions in the books. It was nice to consider being in another world than Peckham."
David Baddiel
The author, broadcaster and comedian says: "I loved Billy Bunter's Banknote by Frank Richards [Hawk Books]. My mum, who collected children's books, used to hand me copies of Billy Bunter stories and, from the perspective of 1970s Dollis Hill where I lived, Greyfriars, where he existed in a world of turrets and crumpets, seemed entirely magical."
For World Book Day 2023, which children's books would you recommend? Let us know in the Comments